From January 15th, Luxnetwork will facilitate any LU-CIX's member access to DE-CIX, the biggest German Internet eXchange.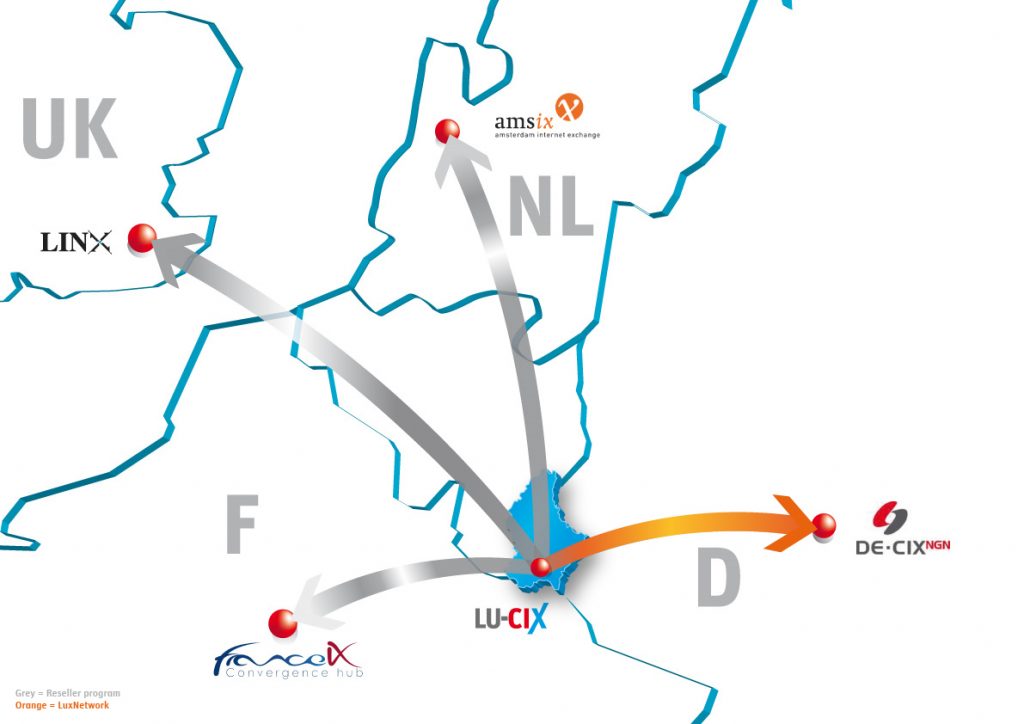 About LuxNetwork
Since January 2020 LuxNetwork provides remote peering and connects all LU-CIX members to DE-CIX, the largest exchange point worldwide. Through this new service, customers benefit from more direct paths, low latency and local traffic of their data. LuxNetwork thus enables its customers to extend their network quickly, easily and cost efficiently.
LuxNetwork delivers high-speed, low latency connectivity solutions and state-of-art network infrastructure services to B2B customers in Luxembourg and in the main European cities. LuxNetwork offers scalable and flexible connectivity services from 100Mbps up to 100Gbps data transmission speed that are produced using fix and mobile network technologies such as DWDM, MPLS or 4G.
In 2019, LuxNetwork completed its product range by entering a formal alliance with its long-time partner and cloud & colocation specialist Datacenter.eu. Ever since, LuxNetwork's scope of services covers every aspect related to the connection and deployment of heterogenous internet facing IT environments and their integration with public clouds.
Contact us at welcome[at]luxnetwork[dot]eu or by calling us at: +352 28 10 20
More about our services: luxnetwork.eu