From January 15th, Luxnetwork will facilitate any LU-CIX's member access to DECIX, one of the biggest German Internet eXchange.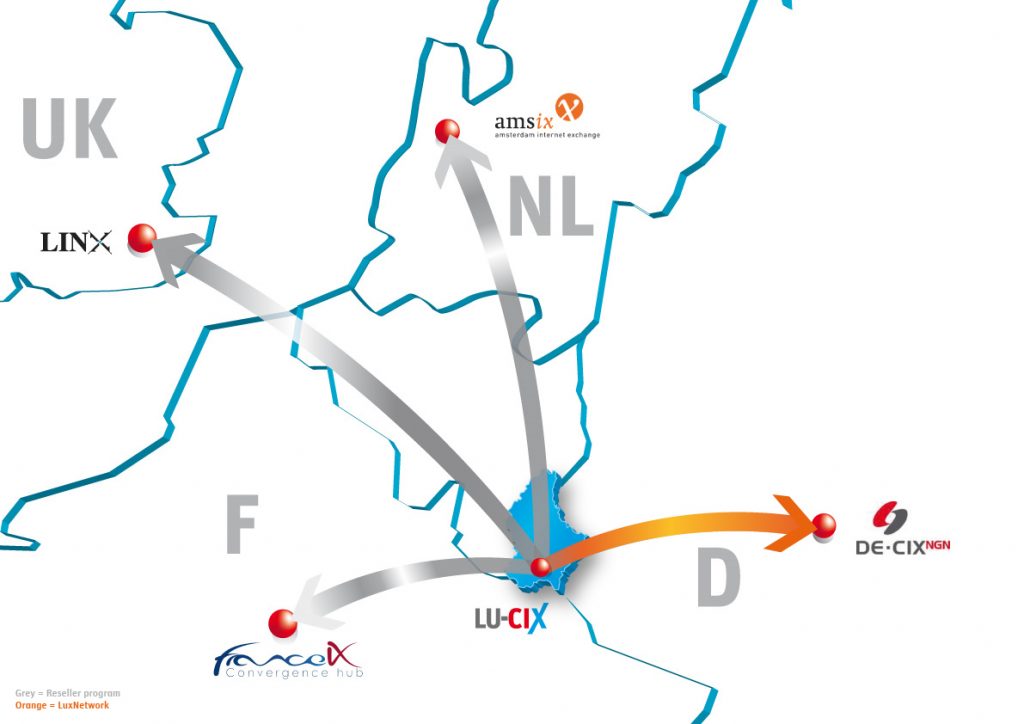 About LuxNetwork
LuxNetwork is a telecom operator. Supported by Datacenter Luxembourg, which entered the capital in October 2019, we emerge as a major player in the cloud and telecommunications sector in Luxembourg. LuxNetwork delivers connectivity solutions and network infrastructure services to support the business challenges of our customers.
We provide local access in Luxembourg based on DWDM, MPLS and fixed or 4G based Internet access using state of the art devices and technologies.
We offer scalable and flexible services that enable the optimization of high-quality, low latency bandwidth up to 100 Gbps.
We connect you from Luxembourg to major European cities.
Learn more about all our services : www.luxnetwork.eu.
Contact for more information: welcome[at]luxnetwork[dot]eu or call +352 28 10 20