Throughout the years, LU-CIX has developed multiple successful transversal initiatives to support the ICT sector - telecom operators, data centers service providers, key Internet players,... - in Luxembourg.
With this different events and activities, LU-CIX aims to promote Luxembourg as the European ICT Hub.

Luxembourg Internet Days
On top of providing the Internet eXchange infrastructure, LU-CIX brings a major contribution to the Luxembourg Internet community by organising its leading industry event, the Luxembourg Internet Days. The several days event takes place every year in November and attracts over a thousand industry experts and decision makers from all around the globe. With an exhibition and state-of-the-art conferences with plenary sessions, interactive workshops and presentations from industry experts, visitors can leverage high quality networking opportunities in a pragmatic and technical state of mind.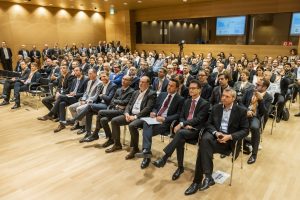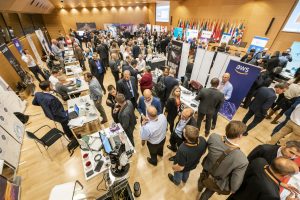 (D)DoS fighting workshop
On Tuesday, May 3, we hold online our first workshop.
Multiple big players from the industry (Arcadiz, POST, Cloudflare, Telindus and Radware) gave technical and pragmatic solutions-oriented presentations, to help you protect your company against different risks of (D)DoS attacks. Check out the replay below.

Datacenters-in-europe.com
LU-CIX also promotes the data center sector and related industry in Luxembourg through its digital platform datacenters-in-europe.com. On this website, visitors will find all the data centers, colocation and connectivity service providers, located in Luxembourg. The platform provides both new business opportunities for its subscribers and technical blog articles, contributed by the Community members themselves as well as LU-CIX staff.

LUNOG (LUxembourg Network Operator Group)
The Network Operator Group of Luxembourg was launched as such in 2018. It is supported and managed by LU-CIX ASBL, Conostix S.A., Fondation RESTENA, LuxNetwork S.A. and SECURITYMADEIN.LU. Through a mailing list and events, LUNOG gathers IT professionals willing to share information and ideas about network operations, engineering and security in Luxembourg. The aim of LUNOG is to improve the quality and agility of network operations in Luxembourg and the Greater Region by fostering the free exchange of technical ideas and information between people with diverse backgrounds but a common interest in networking.
Every year, the LUNOG Conference is held during the Luxembourg Internet Days event, with a dedicated programme from and for network operator professionals.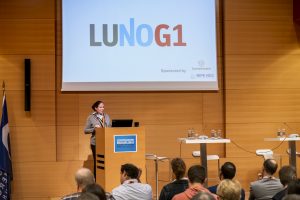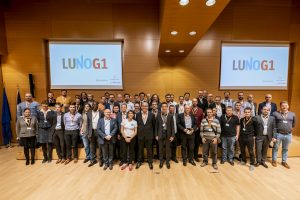 Afterworks
Twice a year, LU-CIX organises afterworks drinks. Each time in a different location, the afterworks drinks aim to offer to about a hundred professionals from the LU-CIX community a privileged aside moment for focused networking in a friendly atmosphere.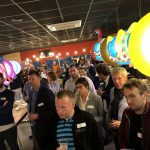 You want to be informed about our next event? You want to offer visibility to your company during one of our event?
Contact us at event[at]lu-cix[dot]lu